Hurun Report has released the Hurun Global Rich List 2016, the Greater China region ranks number one with 90 billionaires more than last year, overtaking USA for the first time.
This is the fifth year of the Hurun ranking which hit a record high by ranking 2,188 billionaires from 68 countries. The number of world's billionaires grew by 99 compared to last year, 50% more than 2013.
In China, Wang Jianlin of Wanda was the richest Chinese with US$26bn, just ahead of Hong Kong's Li Ka-shing. Wang was followed by Jack Ma of Alibaba (US$21bn) and Zong Qinghou of Wahaha (US$19bn).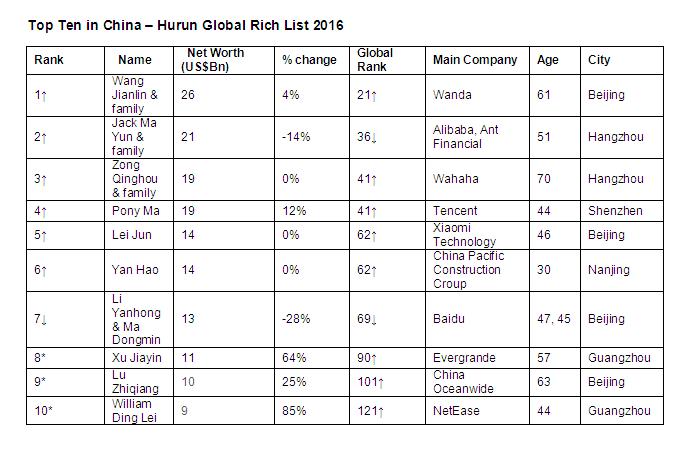 This is also the first time the number of billionaires in China have surpassed the US' 535 compared to China's 568. In total eight Chinese billionaires made the world's Top 100, same as last year.
The combined net worth of Chinese billionaires is US$1.4 trillion, similar to the GDP of Australia.
Real Estate has generated most number of billionaires (117), followed by Manufacturing and Tech with 94 and 68 respectively.
Beijing is the new "Billionaire Capital of the World" with 100 of the Hurun Billionaires living there, snatching the title from New York for the first time. Five Chinese cities make the top 10 cities for super wealth creators which are Beijing, Hong Kong, Shanghai, Shenzhen and Hangzhou.
Image: Shutterstock