Most people enjoy a dose of enlightenment with their entertainment. And, it is fair to say, we are currently spoilt for choice when it comes to consuming informative lifestyle content, with traditional media outlets seeing competition from independent creators and providers. However, Hong Kong's established media outfits are well-prepared to maintain their position – going from strength to strength, even amid political and economic turbulence. Simon Yuen reports.
---
Real appeal
Though we often think of media in traditional terms of hard news or pure entertainment, the platforms that offer lifestyle content have been dominating the digital era, providing a tantalising balance of fun and fact that absorbs readers.
There has always been a wealth of lifestyle media outlets in Hong Kong. Yet, even compared with 10 years ago, the number of magazines, publications and platforms providing lifestyle content has surged dramatically.
What's more, the current playing field is a healthy mix of established publications that have built a reputation over decades, and a host of fresh magazines and multimedia providers founded recently. Launched in 1886, US-based magazine Cosmopolitan has been one of the longest-running international titles available in Hong Kong and has enjoyed great success.   In 1984, Cosmopolitan started running a Hong Kong edition that eventually outperformed its existing Hong Kong-based counterparts such as Sisters magazine.
"In the 1980s, international magazines started publishing  Hong  Kong editions,"  says Josephine Chan, managing director of (Cosmopolitan HK publisher) SCMP Hearst.
"At the time, Hong Kong people preferred Western things and when they had a chance to have a look into international titles, these publications easily became trendy and viral in a short period of time."
International titles are major players in the lifestyle media industry, but one of the reasons they dominate the market is they have consistently localised their content.
Chan cites Cosmopolitan HK as an example. Since the magazine's inception, about half of its content has had a Hong Kong focus. Yet, aiming to stay even more relevant to readers, that proportion has shifted so that the majority of feature and article content is now local. It is a combination of two factors – that local flavour and relevance – that audiences take into account when choosing lifestyle products.
That rule applies to  TV  programming as well. "Over the years, the core of lifestyle programmes has seen little change," says Lofai Lo, director and general manager of viuTV.
"Cooking programmes and travelogues are typical examples of lifestyle TV content, this won't change. Lifestyle programmes are about information and entertainment. But what we have to work on is how to meet audiences' expectations and how to execute that even better."
Hong Kong's TV landscape has evolved significantly since 2013 when the Hong Kong government granted two licences. One to i-Cable's Fantastic TV (now Hong Kong Open TV) and the other to PCCW's Hong Kong Television Entertainment. Both companies started broadcasting in 2016, and since then, audiences have had far more choice than the limited terrestrial options available, such as TVB. "We knew that audiences wanted more in-depth content with substance and creativity. They now hope to see moments of drama and reality across different programmes and we have answered some of their demands," Lo explains.
A prime example has been the success of the Good Night Show – King Maker and its follow-up Good Night Show – King Maker II, the two signature lifestyle shows produced by viuTV. In both programmes, around 100 contenders had to impress judges through performances such as singing or dancing. It included human elements to engage emotions as rapt audiences watched to see how the contenders prepared for the competition and grew along their journeys.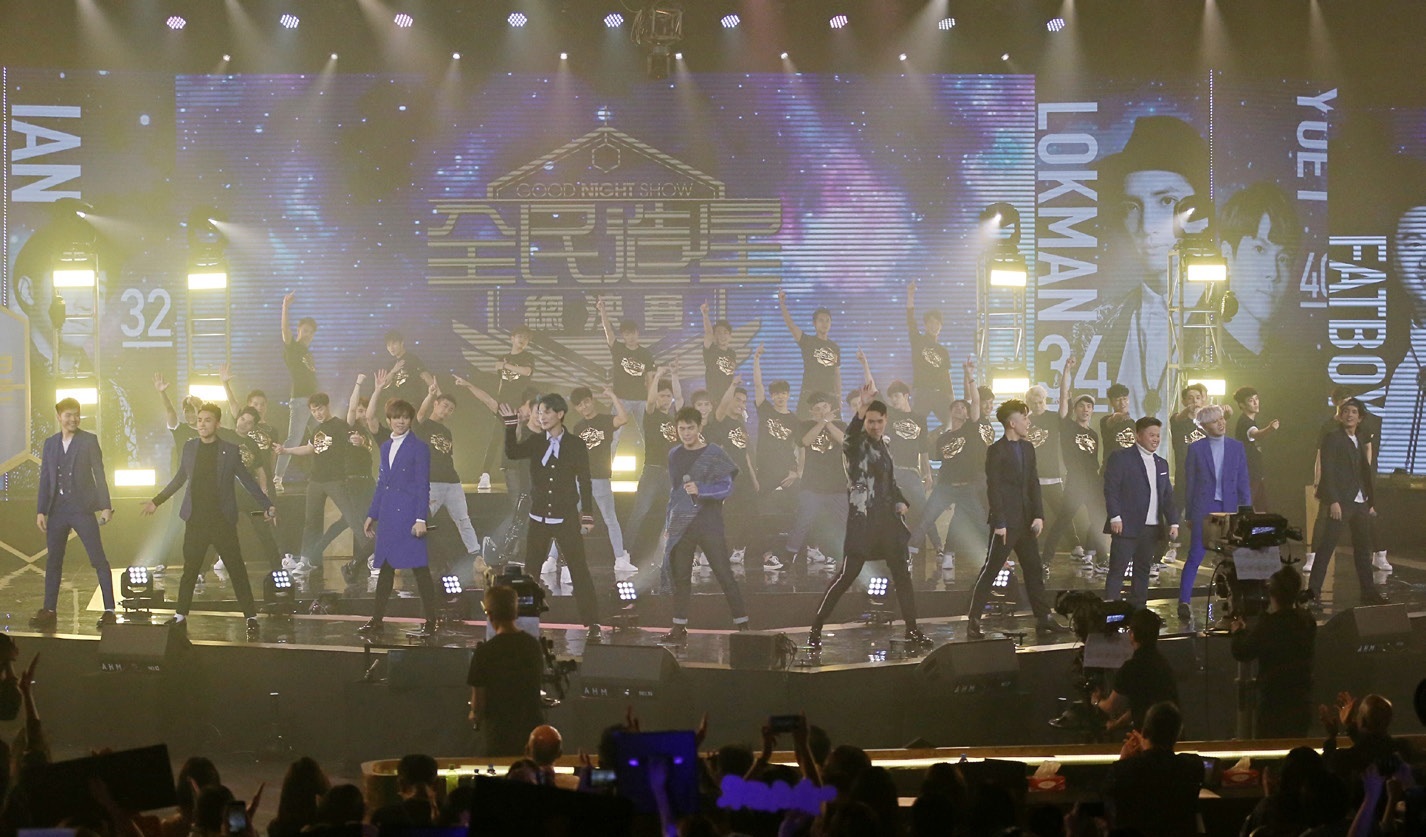 Expanding appetites
Lifestyle media outlets have adopted a comprehensive approach to cater to the needs of readers and audiences, as well as regular demands from clients.
Media today is about more than creating content, its management has to run a title as a brand that offers a menu of services such as events planning and video production.
"A media brand could consist of a physical magazine, several social media platforms, a website, and a mobile app," Chan says.
And just as a single brand must embrace diverse aspects, multiple brands under the same roof can find success in collaboration.  At the "SCMP Hearst Vision 2020 Luncheon", five titles – Cosmopolitan HK, ELLE, Harper's BAZAAR HK, Esquire, and ELLE MEN – joined under one banner to engage clients. Clients who are looking for much more than a kindly-worded page in print.
Tom Hilditch, owner and founder of platform and publisher, Hong Kong Living, voices an opinion shared by many: "Only selling ads in a magazine is destined to fail!"
More and more media outlets have started hosting events and awards as a way to engage audiences and foster collaborations with clients.
"Because winners are verified by an organiser with credibility. They can gain recognition and exposure through the award," Hilditch says.
In viuTV's case, Lo says its main sources of income on top of ads include licence fees for TV programmes, fees for co-producing programmes, artist management payments, and events. In January, viuTV collaborated with Pok Oi Hospital and Galaxy Microsystems to produce a TV programme to help promote eSports and celebrate the 100th anniversary of Pok Oi Hospital. It featured a range of artists as well as Hong Kong-based idol groups MIRROR and ERROR, and former contestants from the Good Night Show – King Maker.
Lo says that after creating these idols, the TV station still needed to offer TV programmes and events for them to star in to gain exposure and popularity.
To adapt to increasing public demand for insightful, yet enjoyable content, the labour-intensive media industry requires practitioners with creativity, presentation abilities, and interpersonal skills. But more importantly, the entire industry shares a great responsibility.
"Be open-minded and willing to explore new opportunities," Chan says. "Writers need to handle print, digital content, mobile text, and social media platforms, all of them have different audiences. For us, we have competitors on every platform as well, and that's why we have to embrace challenges to stay afloat."
Lo says programme producers cannot rest on their laurels, and to surpass what they have achieved, must move on. However, this comes with a caveat.
"Don't forget the mistakes you have made. You can learn a lot from failure. While being adaptable to change is necessary, programme producers have to be passionate about creating and not to indulge in their glory of the past."
But Hilditch, whose publications have a different audience – catering mainly to expats – has another goal for his readers.
"I have been living in Hong Kong for years and I want to give them something that is reachable and tell them how to navigate in the city. After reading our content, I hope they can have a '10% better' life," he says.
Troubled times
Running a modern media company is never an easy task; fierce competition in the industry is an ever-present problem. But since 2019's elevation of Sino-US trade tensions and the start of Hong Kong's ongoing social unrest, unfamiliar difficulties have been presented, as shaken advertisers have been reluctant to spend.
As an industry veteran with more than 30 years of experience, Chan agrees the city's unprecedented issues – now exacerbated by the Wuhan coronavirus outbreak – has hit the industry hard.
"Some advertisers do not want any exposure and awareness during social unrest. We can only prepare for a comeback after the storm," she says.
"But it is the time for a restructure in the industry. Only the fittest will survive."
Despite the challenging environment, some media outlets have still managed to maintain a healthy cash flow, even if reduced. For example, in its interim report, the Hong Kong Economic Times Group reported a net profit of HK$11.0 million for the first half of the 2019  financial year, but it was still a significant decline when compared with its 2018 figure of HK$42.2 million. Looking closer reveals the group's ad revenue – mainly contributed to by its printed publications and digital platforms – have decreased by 8%. Yet, digital advertising income generated from platforms such as lifestyle, recruitment, and finance was growing.
This compensated part of the losses taken by the printed publications.
In light of information such as this, all our interviewees voice that lifestyle media still has a future.
"Some English lifestyle brands are quite successful and Hong Kong still has the freest [lifestyle] media in Asia. It's our strength," Hilditch says.
Chan thinks video content will eventually dominate the lifestyle media landscape.
"You can easily get this conclusion after checking how the younger generation consumes media content. As a media business, we offer comprehensive training to employees, hire more talented media practitioners, and create more dedicated teams to produce different types of content," she says.
And there are plenty of opportunities ahead in broadcast, Lo says.
"When a person has gone through different life stages, he or she may have a broader appetite. This is one of the reasons for the rising demand for quality content. It's about how you can create something that is up to the quality to satisfy the audience.
---
This article was produced for the February 2020 issue of Marketing Magazine Hong Kong. For more features and other magazine-exclusive content from this and upcoming issues, you can subscribe to receive your free monthly print copy here or you can read the digital version in its entirety here.