Big winners at Marketing Magazine's Marketing Excellence Awards in 2012 and 2014 , Acacia is one of a few agencies with a multi-cultural team that integrates strategy and creativity with a top-down point-of-view. This is guided by a holistic process that contributes to businesses' bottom lines.
"Our tenacity has led us to engage Fortune 500 companies as well as local SME start-ups at all levels – from CEOs, academics, specialists to entrepreneurs. In spite of this diversity, our methodology is what has allowed us to harness the synergy among their teams to deliver on branding & marketing campaigns of all sizes," Kelvin Emmanuel Ng, c0-founder of the agency said.
Ng, one of the three co-founders of the agency sits down with Marketing to share his story.
(Read also: Our series The Independents)
When was the precise moment you knew you wanted to do something on your own?
Having spent two years (and losing half my liver on whiskey) at a global brand agency, it finally dawned on me one bright hung-over morning that starting up my own agency was the only way in which I could practice my craft in the manner I believe in – that would make me (as well as my clients) happy.
Which year did you first start up? Who was the first client you had on board?
I remember it was around Christmas of 2002 and one of us was swigging Acacia wine (and hence our name). Almost immediately, we were very thankfully burning the midnight oil on Packaging Design for F&N Foods. Our first cut in terms of a Corporate Re-Branding Programme –  local hairdresser Kimage.
How did you put your first team together?
All three of us were colleagues from Addison, originally a WPP brand agency that was a pioneer in the Singapore market. We believed we could do better… and we did. Acacia was nominated for Local Hero Agency of the Year in 2014 while Addison has since faded into oblivion.
What was one of the toughest moments in running your agency? How did you overcome it?
When the best creative on my team left to fly with Singapore Airlines (now I travel Emirates). Creatives are restless by nature and turnover is relatively high in our industry. It is always painful when people you have helped nurture need to leave, but at the same time you are proud when you see colleagues turned friends establish their careers from the foundation you have provided.
Were you afraid of failing? How did you handle it?
I do not believe in failure, only results – good and bad. I decide on check points where I take stock and make a decision or tweak my strategy where needed.
How does it feel like to be your own boss? Could you ever work for someone else again?
I believe it is a calling, not necessary better or worse than being an employee – just different. My peers and I, we continually work for and are accountable to our clients. One could liken it to working for multiple bosses from different companies all at once… so we should have enough experience to make awesome employees.
Pluses and minuses of being independent?
+ You get to truly make a difference by helping small local brands build up from scratch
– The talent crunch is especially bad

When you first started out, how did you market your agency? How did you get clients on board?
I started out with a degree from business school (NUS) and cut my teeth in business development before I returned to full time design school. I am lucky (and cursed) that both marketing and creative are second nature to me. So clients knew I understood firsthand the challenges they faced, and found in us a rare combination that was able to synergise both the business and creative aspects of their brief.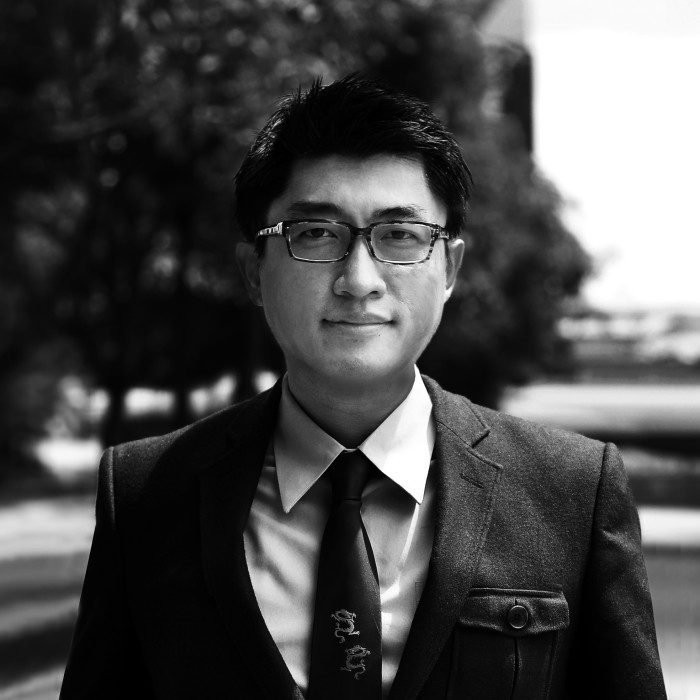 What was your first experience in the ad world? How do you think that shaped you? 
I realised that the industry operated in silos, you are either labeled a creative or strategy person. They did not know (and still do not know) what to do with the odd creature who happened to be savvy both ways. So in an endeavour to retain my uniqueness, I asked my agency for a dual track career path. Thankfully they agreed and in the end the experience benefited us when we decided to embark on Acacia.
What have you taken away from your years in the ad world and implemented in your current business?
Put people first, then money, then awards. Otherwise, things will screw up somehow or other.
What is the one thing start-ups need to remember in this market?
You need to think regional, at the very least.
What is one piece of advice you'd give anyone wanting to make it out on their own?
Make sure you maintain a good dose of humility coupled with an equally healthy dose of stubborn conviction. The trick is knowing when to apply which.
Would you be open to buyout?
We have been in discussion with various parties. When the right deal comes along, perhaps.
Five year plan for the agency?
Two key areas of focus: Omni-Channel Branding and Wayfinding Consultancy.
First team: Kelvin Ng / Jervis  Mun/ Hazel Leong
First client: F&N Foods / Kimage
Founding year: 2002
Founded by: Kelvin Ng / Jervis Mun / Hazel Leong
Claim to fame: Soyato (guilt-free ice cream). Acacia and Soyato's two visionary founders, who were fresh out of uni back then, built the local brand from scratch. Now Soyato sells out in the City of Lights – Paris! (The piece of work you're proudest of and why)
Clients worked on: Abbott Laboratories, Ascott Residences, Energiser, Eu Yan Sang, F&N Foods, Fuji Xerox, HSBC, Knowledge Universe, Lion Japan, National Institute of Education, Watabe Wedding etc.
Office shots: